Waysight LPR for Axis cameras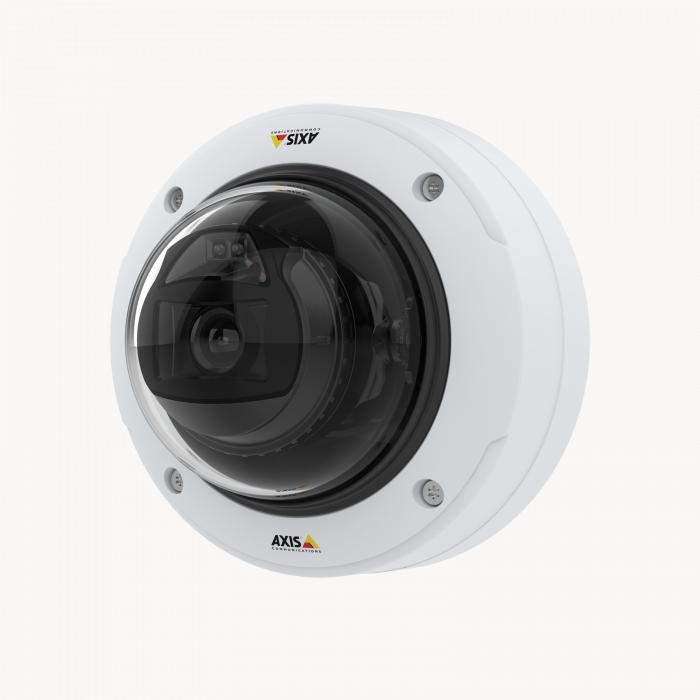 Waysight LPR is a license plate recognition ACAP application for Axis Communication's IP cameras containing an embedded version of our LPR engine. The result is a self-contained LPR solution on the edge which reads and uploads plates to your server without installing and maintaining LPR software on it.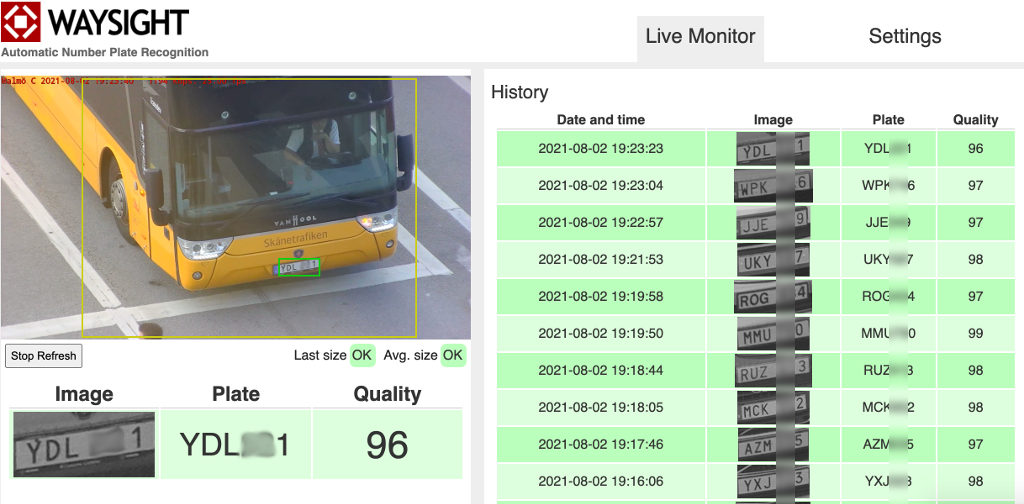 The application can easily be configured using a desktop or mobile web browser directed at the Axis camera's normal web page. To get up to speed quickly, just set the country to optimize for, image region to use and how to integrate with your server. Apart from the plate data, the upload can include the image of the plate or a full field of view image.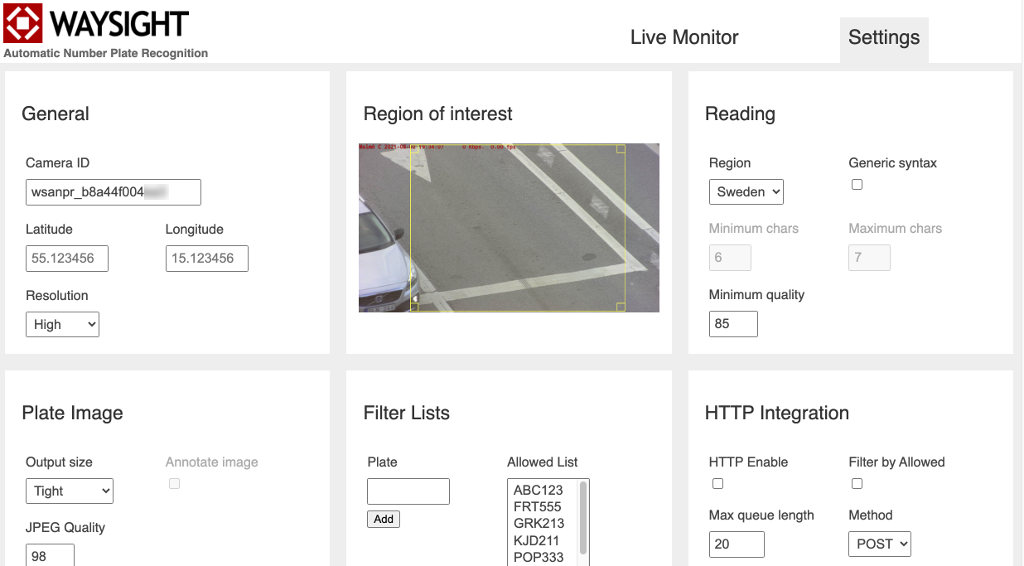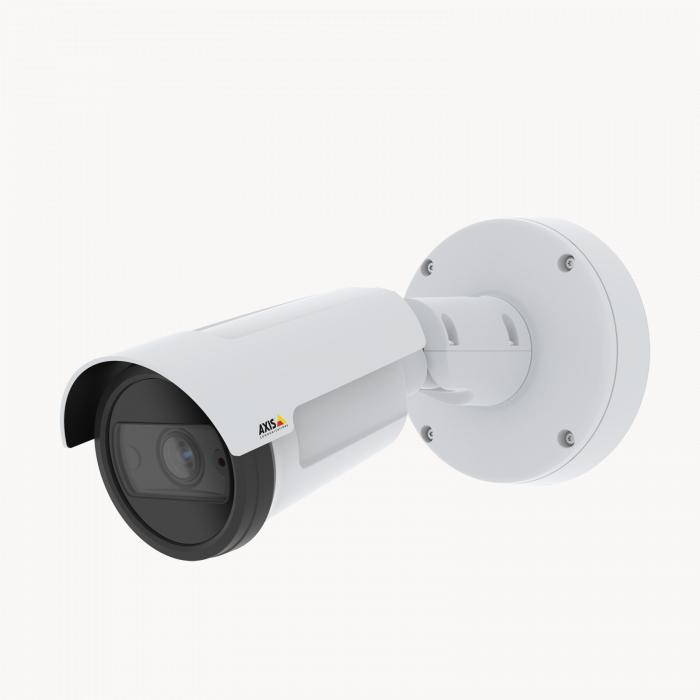 Since the Axis cameras are available in many configurations including some where the lens can be changed, this setup gives a very flexible solution that can suit many types of installations. These cameras rely on existing light or an integrated IR emitter to grab images of the license plates. Depending on the available light and day/night requirements, this solution can be used both in slow and fast moving vehicle situations. The Axis cameras produce color images of high resolution where the mark and driver of the passing vehicle usually can be seen.
The Waysight LPR engine is optimized for different countries' number plate systems and can easily be integrated with your server side solution of choice.
While the Waysight LPR application works on any Axis camera supporting ACAP 3.0 or higher, we recommend the Axis P1455-LE and the Axis P3245-LVE. These are modern Full HD cameras for outdoor use with integrated IR emitters.
For further information and to request free trial licenses please email sales@waysight.com, specifying your country and use-case.